How to Embrace Change
May 23, 2022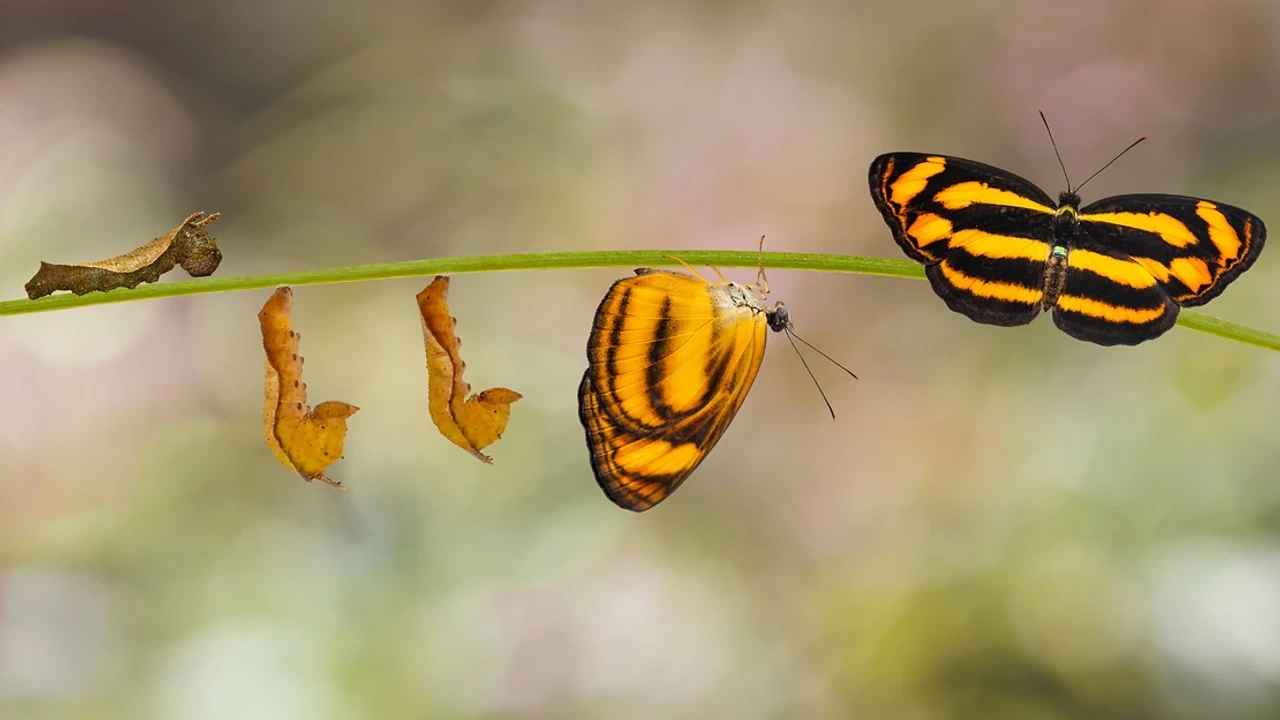 Each of us are on a journey right now, learning how to navigate life after the pandemic. You might be in the process of ending something, feeling the disorienting experience of something familiar changing, departing, dying. You might have entered into a new beginning, uncharted waters with an unfamiliar landscape opening up to you. Or maybe you're in a neutral zone, not in the sense of Switzerland neutrality, but in the sense of being untethered, feeling apathetic and pathetic, as though you're drifting or maybe even lost.
In his book "Transitions," William Bridges outlines these three stages to help us make sense of the personal and professional changes we experience in life:
1) the difficult process of letting go of an old situation
2) suffering the confusing nowhere of the inbetween, and
3) launching forth into a new situation.
I became interested in the subject of transition when I went through some of my own difficult internal and external changes over the last two years. At the pandemic's onset I was about to turn 35, and like many, I was in various states of confusion and crisis. Then in the spring of 2020, I decided to leave New York City and moved cross country, where I launched my own company. I had set out to change my lifestyle, and the impact that it had on my work, relationships, and identity was unlike anything that I could have expected.
Like most people, I rarely take time to stop and reflect on the radiating waves of change that have occurred in my life over the last few years. And when I do take time for myself, I always find that apparently minor events had major impacts on my personal and professional trajectory. Reviewing these pieces of my past has helped me to uncover times when the endings did not in fact provide a starting point, as well as those times when I started a new leg of my journey without unpacking the baggage from the old one. Recently, I have come to realize that it is easier for me to travel into new phases of a journey only after I first lighten my load.
I want to share some of the lessons that I learned in hopes that they help you to identify your own phase of transition and embrace the natural process of development and self-renewal, so that you're able to turn this confusing time into one that is constructive, productive, and clear.
1. We have to let go of the old before we can pick up the new.
There I was during the pandemic, living in the dusty desert of Moab, Utah, still with my head filled with all of the connections and places that defined who I was when I lived in New York City. I was still preoccupied with the name of my favorite spin class instructor, where my meditation group met, and the time that happy hour started at my favorite Upper East Side watering hole.
It was this confusion that inspired me to look into the history of transitions with indigenous populations. After doing some research, it came as no surprise when I learned that tribal rites of passage in which the community facilitates a person's transition from one life phase to the next included rituals for clearing the mind of old memories.
I had made the most of the necessary external changes, but I failed to realize my need to mourn my old life, and now there was no going back. I was still moving to the rhythm of my old office life in Manhattan in a place where people operated on a version of "island time" in my idyllic and very isolated community in rural Utah.
To better understand this transition, I needed to first understand my own characteristic way of coping with endings in order to develop new skills for navigating this passage. I began by reflecting back on the endings that I experienced in childhood–deaths of grandparents, changes in schools, a friend's moving away. I realized that my old mindset was being reactivated in the present. Ironically enough, leaving my office life and saying goodbye to New York City, inspired the same grief and confusion that occurred when a relationship ended.
You can limit the baggage that you carry into your next personal/professional chapter by reflecting on the following:
-Looking back over these previous experiences, what are some of your own truths when it comes to bringing situations to a close?
-Is it abrupt or gradual?
-Do you take an active or a passive approach?
-How often have these endings cleared the ground for unexpected and worthwhile beginnings?

2. It is easy and natural to resist understanding your style of ending. Accept the resistance and try a new approach.
Initially, I found it difficult and at times painful to look back at some of the endings that occurred earlier in my life, so I decided to analyze more present instances to provide some points of reference. I asked myself the following: When I left the last party that I attended, how did I handle the goodbyes? When I left Moab to move to Colorado, how did I say those farewells? Did I say good-bye to everyone, or did I dash a day ahead of schedule?
Through these reflections and with my parents' guidance, I realized that while endings are unavoidable, they do not all have to bring unbearable distress. Dealing with them in the moment helped me to avoid difficulty later on in my life. I still think about each ending as a new beginning, but throughout the numerous transitions over these last two years, I've learned to honor the mourning and the endings that make the goodbyes so hard. One of the benefits from reviewing my experience with endings has been the discovery of how often they cleared the way for unexpected and exciting beginnings.
-How do you cope with endings? Are you a dasher or a lingerer when the party's over?
-How were you taught to deal with endings as a child? How did you handle leaving your last job?
3. There will be an ending, then a beginning, but the most important time is the space in between.
This time "between dreams" can be an incredibly chaotic time, where old realities are stripped and identities are removed from old connections. For those in transition, "emptiness" should not be perceived as the absence of something, but instead as an empty space where a new sense of self can gestate. If you find yourself feeling like something is missing related to your purpose or reality in the current stage that you're in, do your best to pause and resist the temptation of replacing the missing elements as quickly as possible.
During my time in between my life in Manhattan and my year in Moab, I found myself getting defensive because I hadn't allowed there to be a moratorium from the conventional activity of my everyday existence in New York City.
If you're in the neutral zone, I encourage you to find aimless activities to engage with alone to reflect consciously on the present transition process in your own life. During this period of reflection, it is important to accept this need for time away, to log what's really going on for you, and then to situate this phase within the broader context of your life.
I encourage you to find time and space to sit with one of the most powerful questions of all, "What do I want?" Go beyond your first answer and then ask yourself again "What do I want? And what else? So what do I really want?"
Here are some other questions to consider:
-When was the last time you intuitively knew what you needed or wanted?
-How did you explore it?
Each new chapter is a beginning. You haven't become someone else. This is just a loop in the life journey, a going out and away from the main flow and then coming back around. New beginnings take shape in confusion and emerge with clarity. This is the basic shape that is essential to growth. Moving forward, as our lives continue to change and transition, it is not the change itself that determines our ability to react, but rather the changes in ourselves that determine the outcome.
Subscribe for free professional tips and career advice
We hate SPAM. We will never sell your information, for any reason.